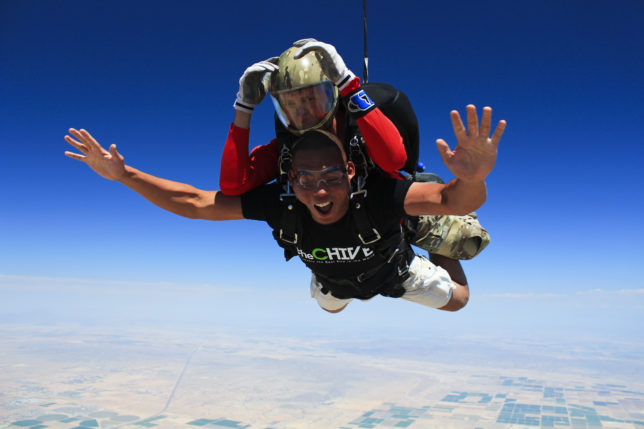 A common theme for many of my clients is wanting to make a positive difference in the world, and being held back by a lack of focus or procrastination. So we're going on a slight tangent here: If you want to make difference through earning and giving (a perfectly valid way to do good), here are some angles to consider.
First, consider the big picture and make sure you're doing overall good! Consider sponsored skydiving for charity in the UK: 1,500 people went skydiving for charity and raised £45,000 (after more than 60% of donations were used to pay for the diving), according to 80,000 Hours (an Effective Altruism charity). 163 injuries from the jumps cost the National Health Service around £610,000. So for every £1 raised for the charities, the health service spent roughly £13.
Ironically, many of the charities supported focused on health-related matters.
How about volunteering? Not always as impactful as you'd like, and you don't want to push a project that appeals to outsiders but ignores the needs of locals, so proceed thoughtfully and listen carefully and continually to those you aim to help.
However, there are ways to make a real difference, and this article from 80,000 Hours describes three of them:
Donating effectively.
Advocacy.
Helping others be more effective.
Click through to the article for guidance on each. (I endorse the work of 80,000 Hours – a great organisation helping people make good choices in careers and altruism.)